Having dark circles or bags under your eyes can make you look tired and older than you really are.
Fortunately, there's a simple solution to this problem: under eye concealer.
But with so many products on the market, how do you choose the best one for your needs? In this article, we'll provide you with everything you need to know to find the perfect under eye concealer for a brighter, more youthful appearance.
Factors to Consider When Choosing the Best Under Eye Concealer
Before you start shopping for under eye concealers, it's important to consider a few factors that can impact your decision:
Skin Type
When it comes to under eye concealers, one size doesn't fit all. The best product for you will depend on your skin type. Here's a quick guide to help you find the right match:
Dry Skin: Look for creamy, hydrating formulas that won't settle into fine lines or accentuate dryness.
Oily Skin: Choose oil-free or mattifying formulas that won't add extra shine to your under eye area.
Combination Skin: Opt for lightweight, buildable formulas that can be layered to achieve the desired coverage.
Coverage
The amount of coverage you need will depend on your skin concerns. If you have mild dark circles, you may only need a light-coverage concealer. If you have more severe discoloration or puffiness, a full-coverage concealer may be necessary.
Shade
Choosing the right shade of concealer is crucial to achieving a natural look. The shade you choose should be one to two shades lighter than your skin tone. If you're unsure about which shade to choose, try swatching a few options on your inner wrist or the side of your neck to find the best match.
Top Picks for the Best Under Eye Concealers
After considering the factors above, we've compiled a list of the top under eye concealers on the market:
1. Maybelline Instant Age Rewind Eraser Dark Circle Treatment Concealer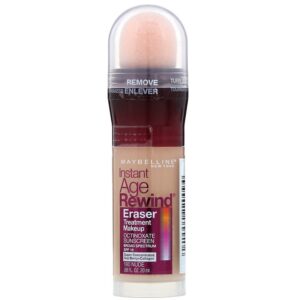 This drugstore favorite is a cult classic for a reason. It's affordable, easy to find, and provides excellent coverage for dark circles and fine lines.
Plus, it contains hydrating ingredients like goji berry and haloxyl to brighten and smooth the under eye area.
2. Tarte Shape Tape Concealer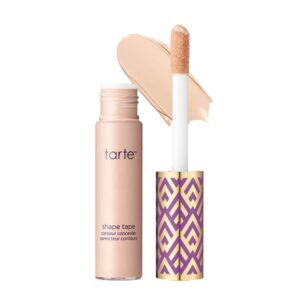 The Tarte Shape Tape Concealer has quickly become a favorite among beauty enthusiasts for its full coverage and long-lasting formula. It's also available in a wide range of shades to match any skin tone.
3. Nars Radiant Creamy Concealer
If you're looking for a concealer that provides both coverage and illumination, the Nars Radiant Creamy Concealer is a great option. It's infused with light-diffusing technology to blur imperfections and provide a radiant finish.
4. IT Cosmetics Bye Bye Under Eye Concealer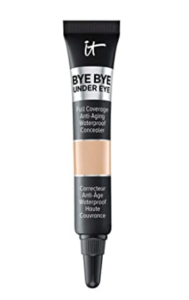 The IT Cosmetics Bye Bye Under Eye Concealer is a holy grail product for many beauty bloggers and influencers. Its full-coverage formula can cover even the most stubborn dark circles and blemishes, and it contains anti-aging ingredients like collagen and hyaluronic acid to smooth and brighten the skin.
5. Laura Mercier Secret Concealer
The Laura Mercier Secret Concealer is a hydrating formula that's perfect for those with dry or mature skin.
Summary
finding the best under eye concealer can make a significant difference in your overall appearance, giving you a brighter, more youthful look. When choosing a concealer, consider your skin type, the coverage you need, and the right shade to match your skin tone.
Our top picks include the Maybelline Instant Age Rewind Eraser Dark Circle Treatment Concealer, Tarte Shape Tape Concealer, Nars Radiant Creamy Concealer, IT Cosmetics Bye Bye Under Eye Concealer, and Laura Mercier Secret Concealer. Experiment with different options until you find the one that works best for you, and say goodbye to dark circles and under-eye bags for good.