Makeup is an art form that has been around for decades.
It becomes super challenging when you've passed your 50's and especially the under eye area which insists to give away your real age.
Luckily under eye concealer for bags for older women exists and actually, the entire beauty industry has become far more extensive and accessible.
It's easier to find makeup that will bring out the best in you.
Beauty is ageless but finding the right makeup products to make yourself feel good is a fundamental part. That goes for your under-eyes too.
Little secret – the under eyes are very underrated.
Doing a good job there will boost the entire makeup and overall look.
The entire skin under your eyes needs some extra love because the skin underneath your eyes is very delicate and thin.
As you age, your skin loses its elasticity and firmness due to loss of moisture, Delayed skin renewal, and decreased collagen synthesis, amongst other reasons.
Choosing some good under eye products is important but if you're over 50 – crucial. We treat the preparation as part of the makeup process and therefore, here are some preparation tips.
Under eye concealer for bags for older women with mature skin – Let's dive in.
Here are a few tips and tricks to help you prep up your under-eyes nicely:
The Importance of Good Skincare
Remember, without the right skincare, your under eye concealer for bags won't work. Therefore – we must start with the basics: Hydration.
Your under-eyes skin needs all the moisture it can get. This will help the fragile skin feel plump and actually reduce the appearance of fine lines.
Apply hyaluronic acid to your under-eyes while your face is damp after cleansing and follow it up with a rich eye cream or moisturizer. This will help smooth out your under-eyes for the makeup that's about to follow.
The Good Molecules Hyaluronic Acid Serum will give an ample amount of hydration at a great price. Hyaluronic acid can hold up to a thousand times its weight in water, so you'll want to incorporate it into your routine for sure!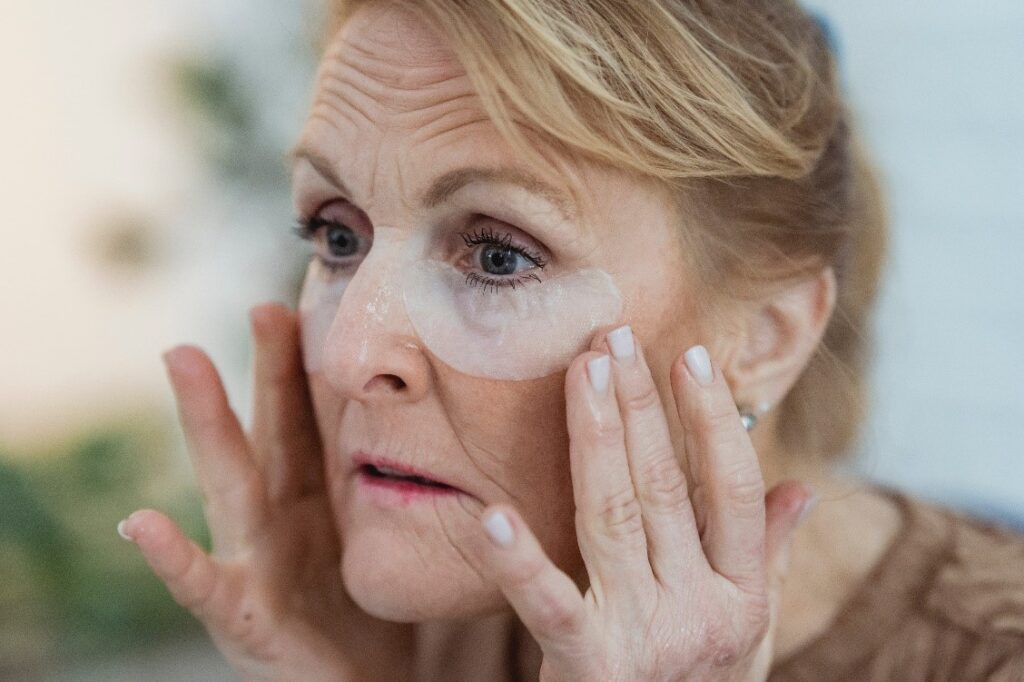 Our recommendation: You can use the above tips with the La Roche Posay Toleriane Double Repair Moisturizer as an eye cream and facial moisturizer to seal in the goodness.
You'll want a thick occlusive moisturizer with a plethora of beneficial ingredients. The La Roche Posay Toleriane Double Repair Moisturizer does just that. With lots of hydrating and brightening ingredients like glycerin, niacinamide, and ceramides, as well as a sun protection factor of 30, you'll get the best of both worlds. Remember, sun protection is essential no matter the weather or the time of the day!
Prep and Prime your Under-eyes
Now that we're done with the required skincare, let's move on to the ideal primers for the under-eyes. Since we are focusing on maximum hydration, we will choose a primer that gives us just that.
The Laura Mercier Pure Canvas Primer Hydrating has a weightless gel-like texture with beneficial ingredients like hyaluronic acid, vitamin A derivatives, and glycerin. All of this combined will give your under-eyes the suppleness and softening they need alongside visibly firming them.
The Pro Filt'r Hydrating Primer by Fenty Beauty is another highly nourishing and comfortable primer that can also be used for the under-eyes.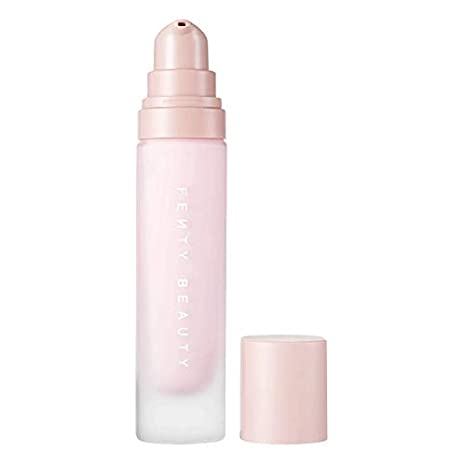 The hydrating formula smoothens out visible signs of aging and is perfect for mature skin that tends to dry out due to increased trans-epidermal water loss.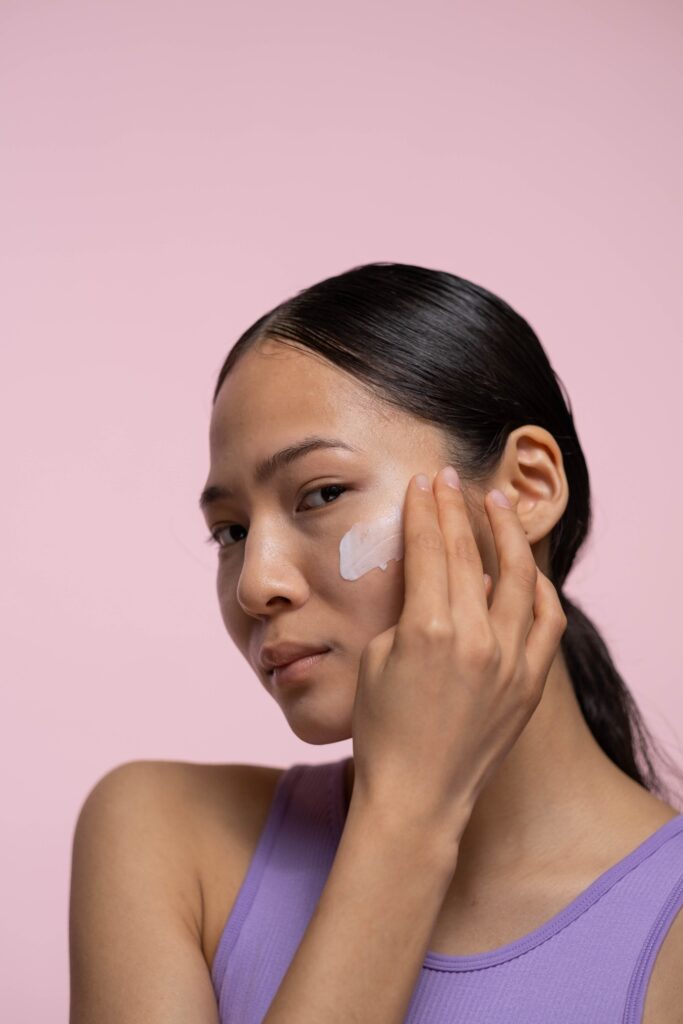 Pat in an eye concentrate on top. A good choice here would be from Clinique called the Moisture Surge Eye 96-hour Hydro-filler Eye Concentrate.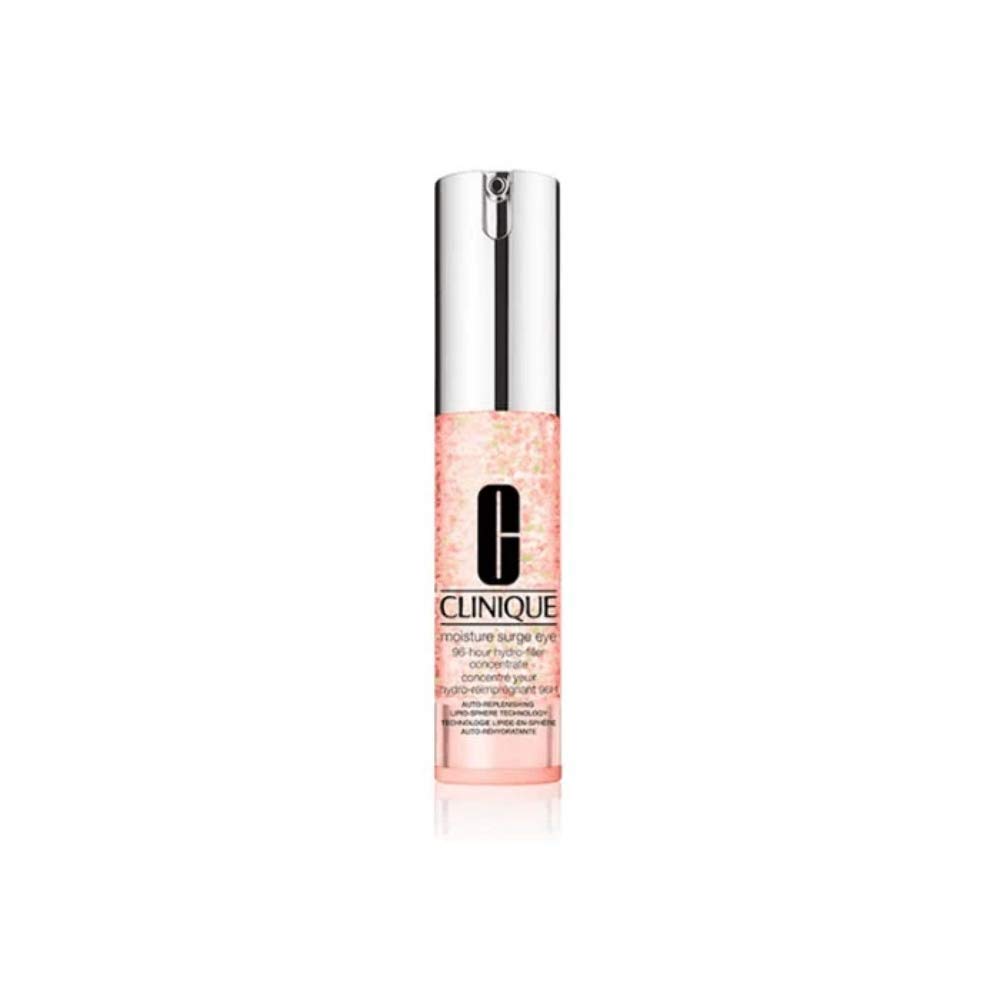 With the goodness of hyaluronic acid and Aloe Vera, it will fortify your skin barrier and minimize water loss. Moreover, it will make your concealer sit beautifully on the skin without settling into any wrinkles and fine lines.
You're now fully prepped for a concealer to hide those dark circles. Concealers are the core of making up and especially to control those bags.
Which Concealers to Use
YSL Touche Eclat All-Over Brightening Pen
The key to applying under-eye concealer is 'less is more'. You can start with a corrector or a concealer that is darker than your skin tone if you have severely pigmented under-eyes.
The YSL Touche Eclat All-over Brightening Pen is a sheer to medium coverage lightweight concealer that will correct the darkness under your eyes. No creasing or cakey under-eyes here!
NARS Radiant Creamy Color Corrector
Another option is the NARS Radiant Creamy Color Corrector. Apply three small dots under your eyes and tap them in using your ring finger. This will warm up the product and allow it to glide on under your eyes smoothly.
Dior Forever Skin Correct Concealer
Moving on to a brightening concealer that will give a highlighted, 'wide-awake' look to your face. The Dior Forever Skin Correct Concealer comes in 28 shades for all skin tones.
It is a full-coverage concealer that will brighten up your under-eyes beautifully without settling into any fine lines. Since it has a bunch of moisturizing ingredients, it is perfect for aging skin because it sits well under the eyes and makes the skin look near-about flawless.
Laneige Real Cover Cushion Concealer
The Real Cover Cushion Concealer by Laneige has two applicators, a sponge-like cushion tip, and the traditional concealer tip. It feels weightless on the skin, yet it manages to hide all the darkness around the eyes pretty well. It is long-lasting with a creamy formula that will blend under your eyes seamlessly and with minimal effort.
Plus, it is very light on the pocket as well, so it's a steal for sure!
how to apply eye makeup for women over 50
The way you want to start applying this is by placing two dots of concealer towards the inner corner of the under-eyes and one dot on the outer corner. Blend this out first by using your ring finger to warm up the product. Then you can move in with a small fluffy brush to ensure the ideal placement of the concealer.
If you feel like you need more concealer, you can always add on afterward. Avoid using too much product because it will settle in your fine lines and make your makeup look caked up and unblended. This technique is ideal for all ages to ensure flawless concealer application under the eyes.
Powder to Set your Under-eyes
We all know that mature skin tends to dry out more and the signs of aging appear much quicker due to a decrease in the collagen synthesis within our skin. For this reason, it is best to avoid overdoing setting powders and 'baking'. If you absolutely must set your under-eye makeup with powder, choose wisely and use SPARINGLY.
The By Terry Hyaluronic Hydra-Powder is a loose translucent setting powder with the added goodness of hyaluronic acid. It will set your under-eyes without any creasing and blur out any imperfections. To use this, use a fluffy powder brush and dip it into the product. Tap off the excess and lightly pat it onto your under-eyes to set them to perfection.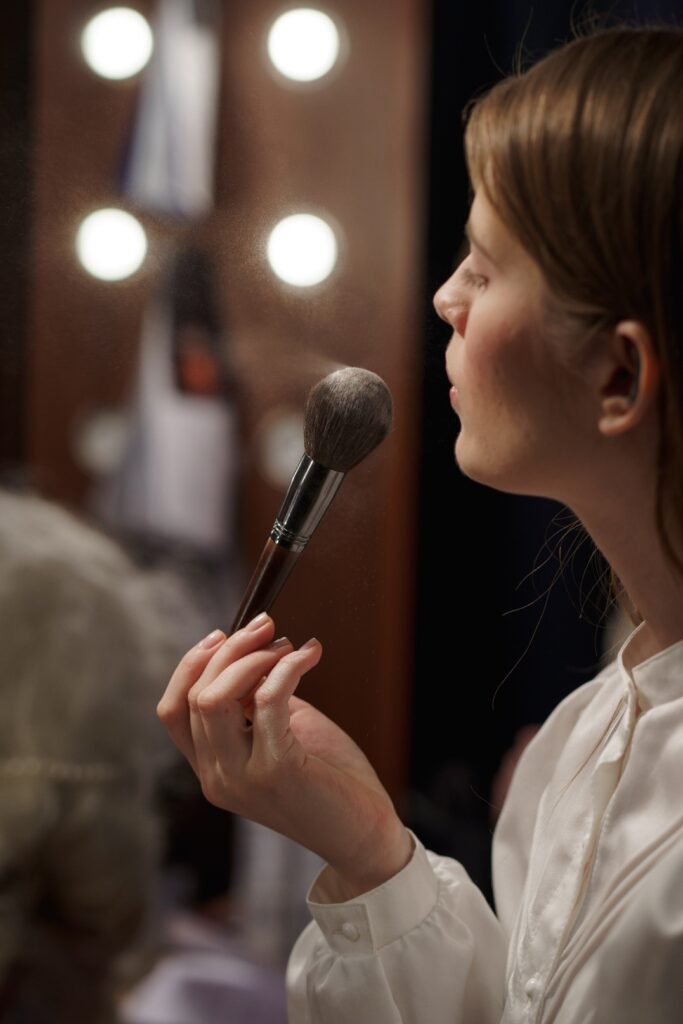 The second option is a Korean Beauty makeup product. The Matte Moisture Setting Powder by Innisfree is ideal for lightly setting the under-eyes using the puff that comes with it. It is a pressed mineral powder that is very lightweight and blurring. It will give an airbrushed look to your under-eyes. We all know that K-Beauty does the hydration aspect best!
Seal it in with a Setting Spray
The last step to your under-eye makeup routine will be a hydrating setting spray. This will melt the makeup you have applied prior into your skin for a natural and dewy finish.
The Veil Soft Focus Setting Spray by Hourglass Cosmetics is a lightweight mist with hydrating ingredients. It will give your skin a radiant and smooth finish while simultaneously blurring out any imperfections. Your makeup will look blended and smooth by the end of, we promise!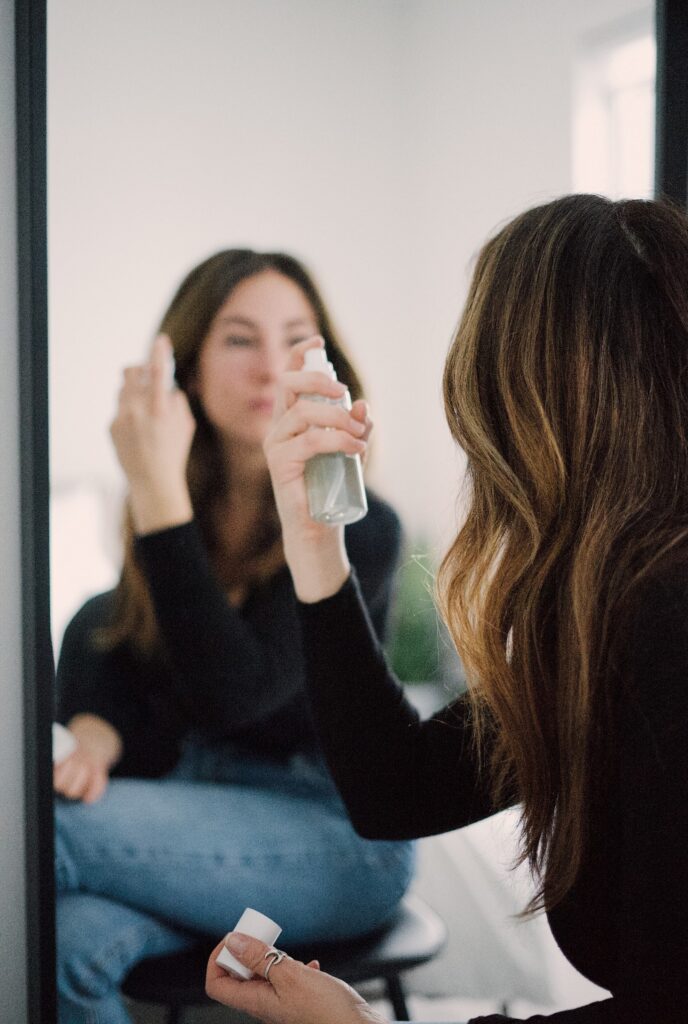 Spice up the Rest of your Look
Don't forget to pay attention to the rest of your makeup as well! A light base like a CC cream or a lightweight foundation will do the trick for your face. Pair that up with lightly filled-in eyebrows and soft brown or pale pink eyeshadow on your eyelids for a fuss-free and easy glam look.
Line your eyes with a dark brown smoked-out eyeliner and curl your eyelashes with mascara to make your eyes pop. Apply a rosy or peachy cream blush and some bronzer to add a bit of color to your face. You can finish your look with a lipstick of your choice and voila! You're all done.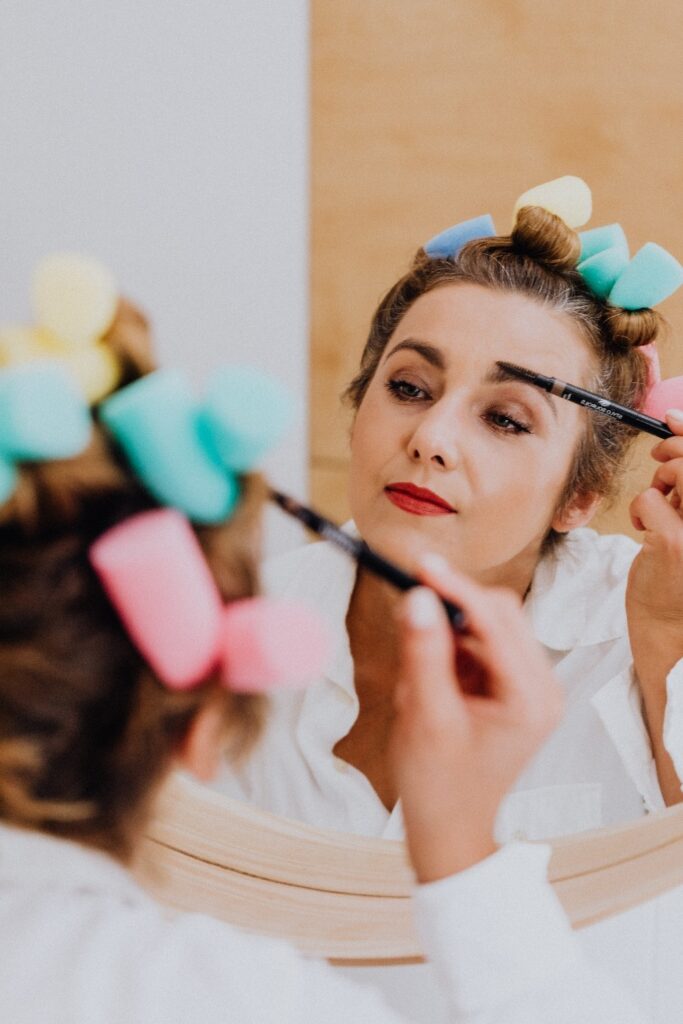 Remember, makeup is never limited to age. there's some great under eye concealer for bags out there. You can always find out something that works well with your skin. Self-love has no restrictions, that's the true beauty of it. Here's to feeling fabulous in our own skin, no matter how old are!
Here are some more great tips you can get about the best concealer for mature skin.
We also did a cool review about the best concealer for aging skin that doesn't crease.
Also – most of our readers are here for the best foundation for your 50's and for your 60's