A GUIDE TO FLAWLESS MAKEUP FOR AGED SKIN
Makeup tutorial for older women.
People had the need to look good since early times.
Now days – "the way we look" is an entire, billion dollars industry.
They say "Age is just a number" but that's not right in every aspect.
As you grow old, your body starts acting differently because of hormonal changes and lower oil production in the skin. All those changes make the skin behave differently.
Fine lines and wrinkles start to appear, eyelids become thinner, and a lot more is happening to your skin that's probably doesn't worth mentioning.
In this situation, you need to change your product range because college life products may not be effective anymore. But no worries, we got you covered.
Here's our game – a life changing makeup tutorial for older women.
How would you like to become really good at applying ageless and flawless makeup? stay tuned 🙂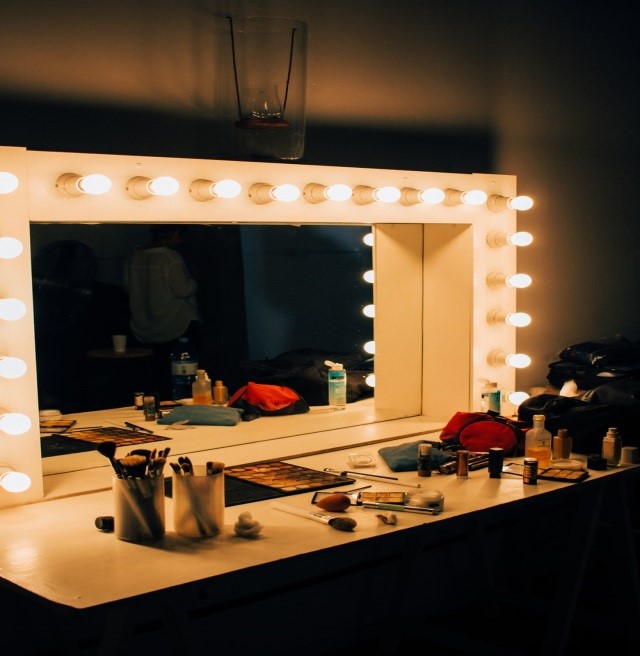 Makeup tutorial for older women – Follow a Skincare routine
It is needless to say that if you do not take care of your skin, you're effectively neglecting your skin and it will not respond positively.
To create a flawless base, following a skincare routine is really important and cannot be emphasized enough. Moisturizing and hydrating the skin, scrubbing out the dead skin, closing the open pores are all important steps to keep your skin healthy and happy.
Moreover, night creams also do wonders for your skin and aids in keeping it young. No matters there are signs of aging but if your skin is healthy, makeup will make you look the best.
Makeup tutorial for older women – Which MOISTURIZER to use?
No glow can be achieved on dry skin so start by applying a weightless moisturizer. Heavy moisturizer and foundation don't work well together. So a hydrating lightweight moisturizer will be the first step. The best moisturizers for mature skin are:
Makeup tutorial for older women – Which PRIMER to use?
As the skin ages, it begins to lose its radiance and natural glow. For reversing this thing, you need to apply the primer so that it can return you with luminosity and radiance. The primer will prep your skin for base application and will make your skin look like a smooth canvas. Aged skin also comes with open pores so primer also lessens the appearance of pores.
Recommendation
Makeup tutorial for older women – Which FOUNDATION to use?
Next is the main and trickiest part of this tutorial.
You cannot hide wrinkles and lines by using a lot of foundation.
Using more than the required foundation will only make them more visible.
Because aged skin is usually dry, using a hydrating foundation is highly recommended, but hardly enough, here's an additional tip:
If your skin is too dry use a damp sponge or a wet foundation brush to evenly blend and even out your skin tone.
Full-coverage does not look really good on mature skin because full coverage sometimes prominent the wrinkles and fine lines.

Use a creamy foundation on your cheeks and center of your face.
Extend and blend it towards the outer corner of your ears, neck, and hairline. In this way, your face will look natural not plastered. Choose a foundation that matches your skin tone.
Using a foundation that is a shade lighter than your tone will make you look cakey and awkward.
If you haven't read our best foundation for older women post, please do.
Recommendation:
CONCEALER
Here's an important part in our makeup tutorial for older women:
Use a creamy concealer on the hyperpigmented areas of your face and blend it gently.
Eyes are the first thing that is noticed but unfortunately, the skin around the eyes shows the signs of aging.
They need to be concealed but remember not to use much product. Over application of concealer leads to creasing.
Recommendation:
FACE POWDER
Now I would like you ladies to skip this step. Only apply the loose setting powder under your eyes to set the concealer. The powder makes your skin look dry and is quite noticeable.
It takes away the shine of your makeup. Trust me ladies your makeup will look more good without powder. Give it a try and then decide.
Recommendation:
EYELID PRIMER
Another important part in our makeup tutorial for older women is priming the eyelids is another important step. As we grow old, the skin of eyelids becomes thinner. Veins start to appear on the eyelid and often in purplish, blue, or red color.
Using a thin layer of eyelid primer neutralizes these shades and when you apply your eyeshadow, the color pops on the lids and appears bright. Apply a little amount of eyelid primer to a brush and blend it gently. Let it rest for 5 minutes and then apply your desired shadows.
Recommendation:
MASCARA
The aging process makes the eyes look smaller and weary.
The eyelashes also become weaker and thinner so applying mascara will be the solution to this problem.
Mascara will give volume to your lashes, make you look gorgeous, and let your eyes do the talking.
First, curl your eyelashes using a lash curler and then apply a layer of mascara. Reapply for a second coat if you want heavy lashes but make sure that your lashes do not clump.
Avoid applying the black pencil into the waterline of your eyes. Instead of that, apply a white eye pencil in the water line that will make your eyes look bigger and more open.
Recommendation:
FILLING THE BROWS
Along with facial hair, the brow hair also defoliates and only a thin line of hair remains. Because in the lifetime, women do stuff like waxing and tweezing so a time comes when brow hair stops growing.
Moreover, gray hair also starts sprouting. But the era of thin and pointed brows has gone.
So you need to fill them. Full brows are the trend of the year and defined and shaped brows give you a youthful look. You can use eyebrow pomade or an eyebrow pencil or brow gel.
For natural-looking brows, take the brow gel wand (just like a mascara wand) and brush it thoroughly upwards in the brows and then outward. In this manner, you can cover the gray hair in the brows and achieve the perfect shape.
SCULPTING
Sculpting your face when you were young and sculpting it in your 50's are two different things. The way you used to sculpt it back then may look very harsh now. This is because of the fact that the face tends to look weaker with increasing age in most cases. Give your face a warm look by using a bronzer. Hard and subtle contour is not required. Apply bronzer with a brush on your cheekbones, sides of nose, forehead, and under the jawline to obtain a natural finish.
BLUSH
eight round silver coins on white surface
Now again I would say skip the powder blush and opt for a creamy one. Creamy blushes give you a natural and youthful look. Creamy formulas are hydrating, nourishing, and blend easily. They tend to be the best for mature skin because they are hydrating in nature and give shine to your skin. But if your skin is still oily at 50, then creamy blush may not be a very good idea for our skin. Applying the blush with smile technique is common all over the world but it may not be the ideal method for you. Apply it on the cheekbones and then blend it. This will enhance your face shape.
LIPS
The lips are the most important part of your face and they may become asymmetrical as you grow old. Consider lining up your lips with a lip pencil to define them and try using a shape that contours your lips. This will help your lipstick to stay in a place and not bleed from any corner. Line up the lips above your natural lip line. If you find it difficult then, draw 4 dots above the upper lip starting from the Cupid's bow and line it. Do the same for the lower lip. Then fill your lips with lipstick. Now take a brush and blend the lipstick with lip liner. Now put on a gloss on top because its trending and glossy lips are a big YES!
Just know that you are beautiful whatever your age is. If your heart is young, you are young Makeup is only to enhance your features. Just follow these tips to look the best version of yourself.