So many elderly women are looking for the best skin care for aging skin. this subject isn't covered as it should be.
As a skincare enthusiast, I have always believed in taking care of my skin. Despite that, as we surpass the age of 50, our skin goes through various changes and, it is vital to update our skincare regimen accordingly.
Once I hit 50, I've noticed that my skin started to lose that radiant glow it used to have and also feels a bit dry. That made me realize that I need to upgrade my morning and evening skincare routines.
Dermatologists say that fine lines, sunspots, dryness, and a loss of firmness are changes that women start to experience in their skin once they reach the age of 50.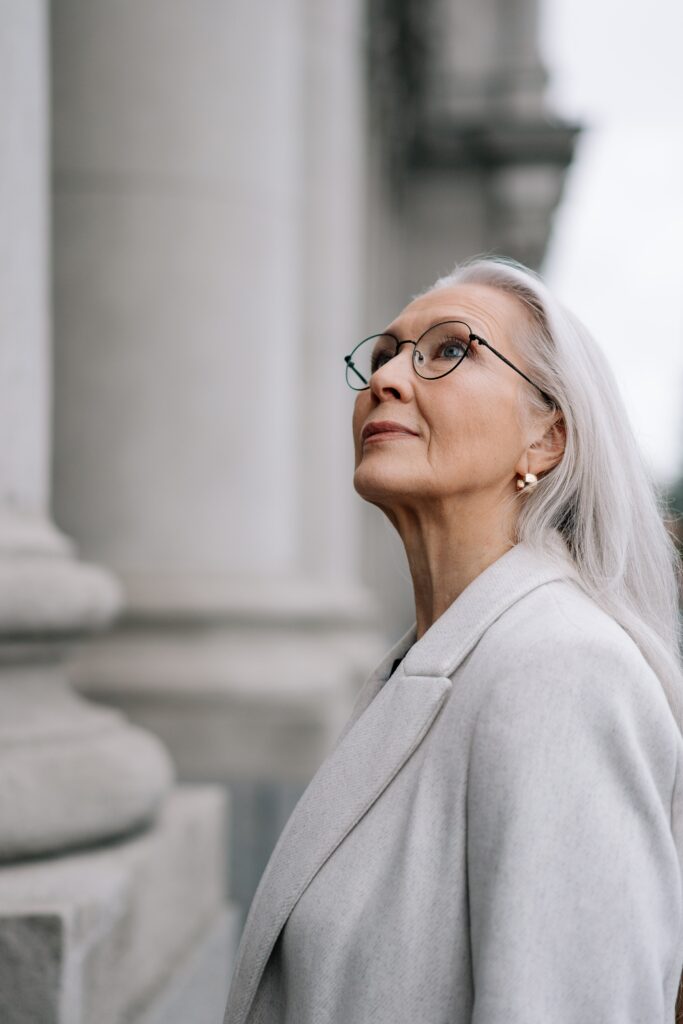 The decrease in Estrogen levels is responsible for this; A reduction in Estrogen levels affects collagen production, the thickness of the skin, and hydration levels.
So it is essential to develop an anti-aging skincare program and be consistent with it to see visible radiance in your skin.
At best, your skincare regimen should include sunscreen, a cleanser, a moisturizer, and an exfoliator. And we don't just mean the face. The rest of the skin on your body needs some Tender Love and Care too.
There are so many anti-aging products that have lists of ingredients that boost the disappearance of fine lines and wrinkles. But not all of them work.
These are some of the products I have tried and tested (on myself), and I can guarantee they work.
Below I have highlighted the best anti-aging creams and serums for your skin (if you're 50 years old and above). Let's start with an overall wrinkle cream.
The Best Overall Wrinkle Cream I Have Ever Used
RoC Retinol Anti-Aging Night Cream – Best skin care for aging skin
Vitamin A is a derivative of retinol and is one of the most potent ingredients in the market when it comes to battling wrinkles. To be honest, retinol is the gold standard when it comes to anti-aging.
It is known to increase cell turnover rate and encourage the formation of new skin. Likewise, it stimulates the production of collagen, and elastin both of which are essential in reducing fine lines and wrinkles. But it doesn't end here – retinol also helps fade discoloration, repair photodamage, and improve the appearance of pores.
This RoC Retinol Correxion Deep Wrinkle Anti-Aging Night Cream offers a mild retinol formulation. It is friendly on sensitive skin and the wrinkly area around the eyes.
Bear in mind that if you are new to using a retinol cream, the application is crucial. Start with a pea-sized amount twice or thrice a week and work it up from there.
It's best to apply at night to reap its benefits and allow it to work in harmony with your skin's repair mode.
The Best Moisturizer to Ever Exist
CeraVe Moisturizing Cream
This moisturizer does not require an introduction. It is a cult classic, and there isn't a person on earth that doesn't rave about its payoff.
It is ideal for dry skin as dry skin tends to highlight the appearance of fine lines and wrinkles. The CeraVe Moisturizer is extremely hydrating.
Its non-greasy-rich moisturizing formula is made with hyaluronic acid and ceramides that replenish and restore our skin's moisture barrier. It is non-comedogenic (does not clog pores) and can be used on our face and body.
The Best Hand Cream Ever
Hand MD Daily Dual Repair – Best skin care for aging skin
Hands are a greater tell of your age than your face is. That's partly because they go through a lot of wear and tear and, partly because they're neglected in terms of sun exposure and anti-aging products.
I don't want to exaggerate about this hands down (no pun intended) one of the best hand creams out there.
This souped-up, hydrating, non-greasy cream is loaded with retinol and peptides that restore youth to your hands. The hyaluronic acid in it hydrates and retains moisture, keeping them soft and plump.
With this anti-aging serum and moisturizer, you'll be saying hello to new wrinkle-free hands in no time.
Exfoliate. Exfoliate. Exfoliate
OGX Hydration and Sea Kelp and Hyaluronic Acid Scrub and Wash – Best skin care for aging skin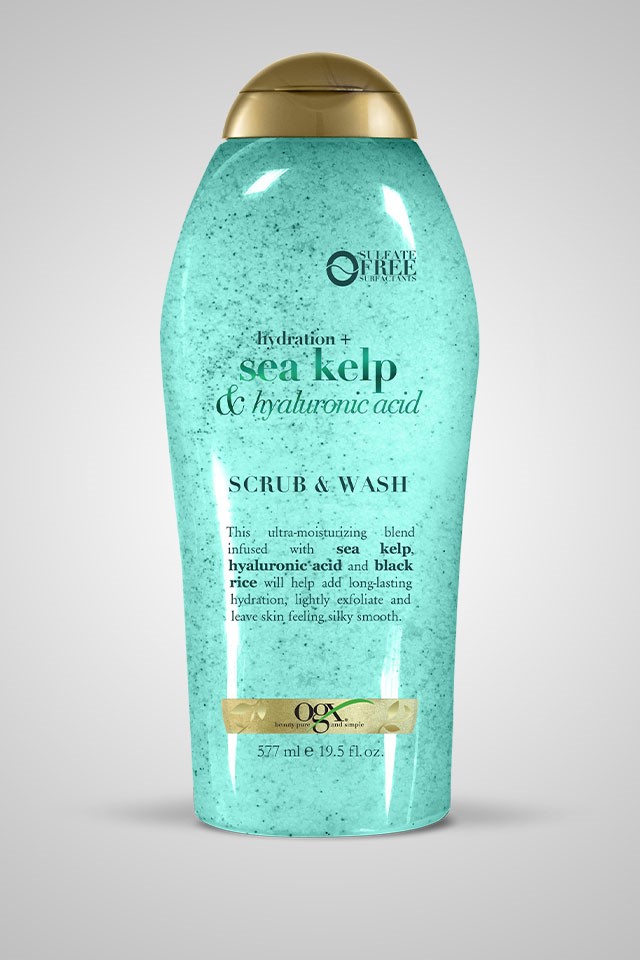 OGX Hydration Hyaluronic Scrub and Wash
I think if you've been in the skincare game long enough, you understand the significance of exfoliation, not just for your face but the entirety of your body.
While I will say that any exfoliating body wash will do the trick, I personally love the OGX Hydration + Sea Kelp and Hyaluronic Acid Scrub and Wash.
The combination of both these potent ingredients in this creamy wash-scrub-in-one does wonders for the skin. Its sulfate-free surfactants are gentle on your mature skin and buff off all the dead skin cells with ease.
Also, the scent is a plus. I find it very calming, and it feels like you brought the ocean breeze right into your bathroom.
The Best Sunscreen for Mature Skin
EltaMD UV Clear Broad-Spectrum SPF 46 – Best skin care for aging skin
When it comes to sunscreen, rest assured I have tried every product the beauty industry has put forth, spray sunscreen, gel sunscreen, you name it.
I'm very particular about how I like my sunscreen.
And when I recommend the EltaMD UV Clear Broad-Spectrum SPF 46, I recommend it with my whole heart! This broad-spectrum sunscreen glides on your skin like a dream.
It's one of my essential products as it prevents fine lines, wrinkles, and of course,  skin cancer.
Its transparent zinc oxide is highly effective in blocking the sun's rays, but its formula is still gentle and not too heavy on sensitive skin. In addition, it contains niacinamide that calms skins and reduces redness and inflammation.
I love that it is oil-free and not sticky.
Bottom Line
When it comes to anti-aging skin and body care, most lotions, creams, and skincare products are loaded with retinol and hyaluronic acid. Anti-aging skincare not only improves the appearance of leather and crepe skin.
It also helps in restoring its elasticity and firmness.
I've refilled these products on my vanity and will continue to repurchase them as I've seen fantastic results in combatting wrinkles, hydrating my skin, and evening out my skin tone.
if you like it, feel free to read some of our stuff: for some main tips for makeup over 50. For some reviews for the best foundation for mature skin and best concealer for mature skin.